About Los Lunas Animal Clinic
Preventative Care is Our Goal
Los Lunas Animal Clinic (LLAC) is a mixed animal practice, offering services for small, large, and exotic animals including wildlife. LLAC is a modern technology animal hospital located in Los Lunas, New Mexico. LLAC has been under the direction of Donald J. MacDougall, DVM since 1987. The goal remains unchanged today – to provide the very best comprehensive quality health care possible for all animals. We have complete testing and diagnostic capabilities. We offer laboratory and X-ray, Ultrasonography, ECG, Patient Monitoring Technology, Surgery Suites, ICU, and Recovery Areas for both small and large animals. We combine client education, preventive medicine, and the latest in technological advances to make your visit with us beneficial to you and your animal.
Our goal and policy are to treat all clients' animals as we would treat our own. Our clients are the heart of our practice, and our patients are the reason why we exist. All of our patients will be treated with respect, dignity, and compassion. The definition of our purpose and the mission of this practice is to provide service for our clients and exceptional health care for their pets. To accomplish our mission, we will provide highly trained and professional staff, high-quality equipment and technology, a concern for our patient's health and well-being, and genuine concern for our clients' time. We will encourage and assist in the responsible breeding of healthy and genetically sound purebred animals. As a result of these provisions, we hope that our clients will be highly satisfied with their personalized care and continue as a part of our practice family. We want them to enjoy long-lasting health for their pets and feel a desire to refer friends and family to our team. We pledge and promise that we will always do our very best to serve you and provide your pets with the quality care that they deserve.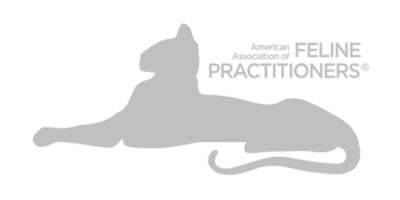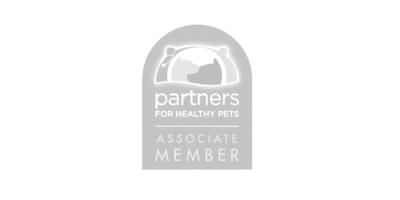 Champions for Excellent Care
Did you know that accreditation for animal hospitals is voluntary? Surprising, isn't it? Nearly 60% of pet owners believe their pet's veterinary hospital is accredited when it is not. In actuality, only 12-15% of animal hospitals have gone through the accreditation evaluation process by the American Animal Hospital Association (AAHA).
In the US, all human hospitals that serve people with Medicare must be accredited through an accrediting body; they undergo regular reviews and quality checks to ensure they meet standards of quality for every aspect of medical care. However, not all animal hospitals choose to pursue the AAHA accreditation process since it is not required by law. When it comes to pet healthcare, accreditation is voluntary. Accreditation is rigorous and time-consuming, and not every veterinary hospital wants to go through the lengthy process.
Accreditation by AAHA means that an animal hospital has been evaluated on approximately 900 standards of veterinary excellence. To maintain their accreditation, hospitals undergo a rigorous review by veterinary experts every three years. State and provincial regulations can vary widely—in fact, some states don't routinely inspect hospitals, only going in for an inspection when a complaint is filed by a pet owner. AAHA accreditation is considered the standard for veterinary excellence, and does not vary between states or provinces (AAHA accredits hospitals in both the US and Canada).
We are an AAHA-accredited veterinary hospital. That means we hold ourselves to a higher standard. Pets are our passion. And keeping them healthy is our number one priority. Here, we strive to deliver excellent care for pets. Because your pets deserve nothing less.
Learn more about AAHA accreditation and why our accreditation is important to you and your pet.